Songs by Inugami Korone (戌神ころね)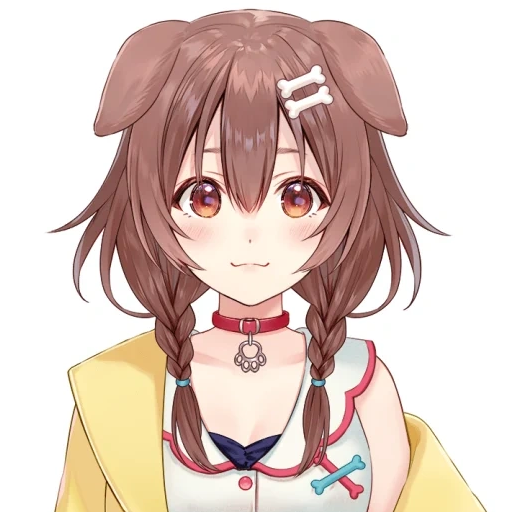 Inugami Korone is a dog girl VTuber in the Hololive Gamers sub-unit.
She is 94 dog years old.
She works at a bakery, thus the bread and pastry theming around her. Korone is known for her endurance streams where she streams the same game for very long time, usually 5-12 hours. Korone loves to play Kusoge or Bakage.
She finds both kinds of games very endearing and will laugh at them instead of getting frustrated at the bad parts. She is very close friends with Nekomata Okayu even before joining Hololive and the pair is often referred to as "Okakoro". Korone doesn't tend to follow "trends" or what is popular.
When everyone else was playing Animal Crossing for the Switch as soon as it came out, Korone decided to play a Gegege no Kitaro SNES game. Some Japanese fans have compared Korone to the Japanese TV station TV Tokyo, that will air anime or other programs instead of talking about important current events like other channels at the same time are doing. She has said she did not audition for Hololive, but got in due to being referred by Okayu[9], although in a now private HoloRadio episode, Fubuki says she saw Okayu and Korone at an arcade and decided to ask them to join.
[10] Her representative emote is a croissant, because she works at a bakery.