Songs by Nakiri Ayame (百鬼あやめ)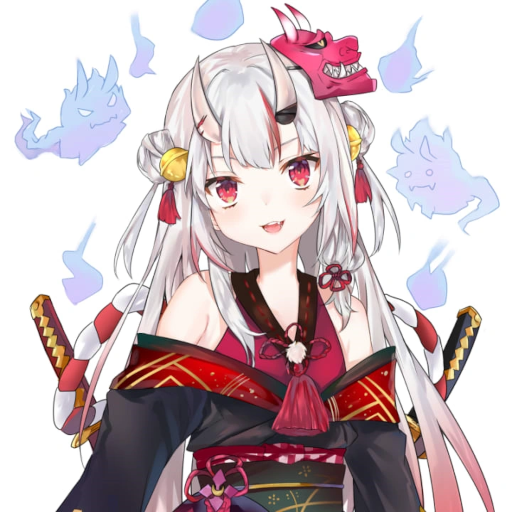 Nakiri Ayame (百鬼あやめ) born December 13, is an oni and a member of Hololive 2nd Generation.
Although her Twitter account and her Youtube Channel were both created on August 1, 2018, and August 11, 2018, respectively, she debuted on September 3, 2018.
She streams a variety of games on her channel, like Minecraft — where she is possibly the best builder in Hololive — or FPS games such as PUBG or Apex Legends.
(where she ended Season 4 at Diamond 4) Other games include Animal Crossing: New Horizons, Monster Hunter World (and its expansion, Iceborne), Mario Kart, ARK (though only for a few streams), Rhythm Heaven, Splatoon and League of Legends. She's known for her soothing voice and infectious giggles and laughs during her stream.
She's also notoriously bad at waking up, as she's always the last to wake up in multiple morning wake-up streams.
She also sings a lot on her streams.